Der McLaren Artura GT4 wurde bereits im vergangenen Sommer in Goodwood beim Festival of Speed vorgestellt. Der Nachfolger des 570S GT4 soll ab der Saison 2023 von Kunden weltweit eingesetzt werden.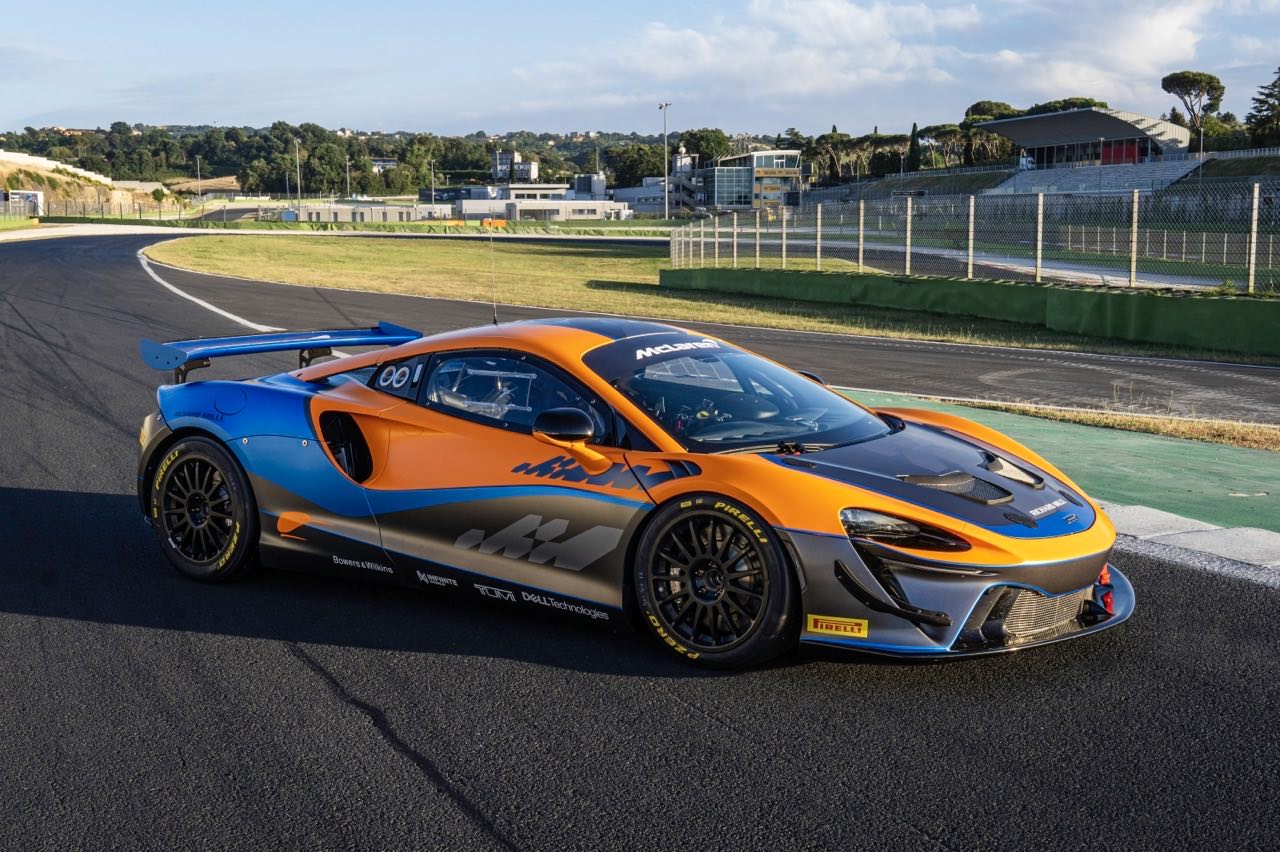 Nun konnte YouTuber 19BOZZY92 das fertige Kundenfahrzeug allerdings mal bei einem Test in Monza filmen. Ohne störendere Musik oder jubelnde Fans kann man sich bei diesem Video nun einmal ein Bild von McLarens neuestem Fahrzeug für den Kundensport machen.
Der Sound ist dabei eher unauffällig. Im Gegensatz zum Vorgängerfahrzeug namens McLaren 570S GT4 arbeitet hinter dem Cockpit nämlich kein V8-Biturbo mehr, sondern ein aufgeladener V6. Die Eckdaten: 3,0 Liter Hubraum, 120 Grad Zylinderbankwinkel.
Beim Serienmodell wird dieser noch von einem elektrischen Hybridsystem unterstützt. Da dieses im GT4-Sport allerdings (noch) nicht erlaubt ist, sorgt der Verbrenner alleine für den Vortrieb. Dieser leistet im Artura mit Straßenzulassung 585 PS. Im Motorsport wird die Leistung mittels Luftmengenbegrenzer und maximal erlaubtem Ladedruck allerdings entsprechend der Balance of Performance (BoP) angepasst.
Titelfoto/-video: YouTube/19BOZZY92