Chris Harris, den ich aller spätestens seit seinem Gänsehaut-Test des Porsche 991 GT3 RS in die Top 3 meiner Petrolhead-Moderatoren aufgenommen habe, hat für das britische Magazin Top Gear die neueste Generation des Porsche 911 GT3 getestet.
Dieser ist seit diesem Jahre auch wieder als Handschalter erhältlich, fuhr eine verdammt gute Zeit auf der Nordschleife (Video) und wurde von mir auch testweise schon mal im addicted to motorsport-Look konfiguriert.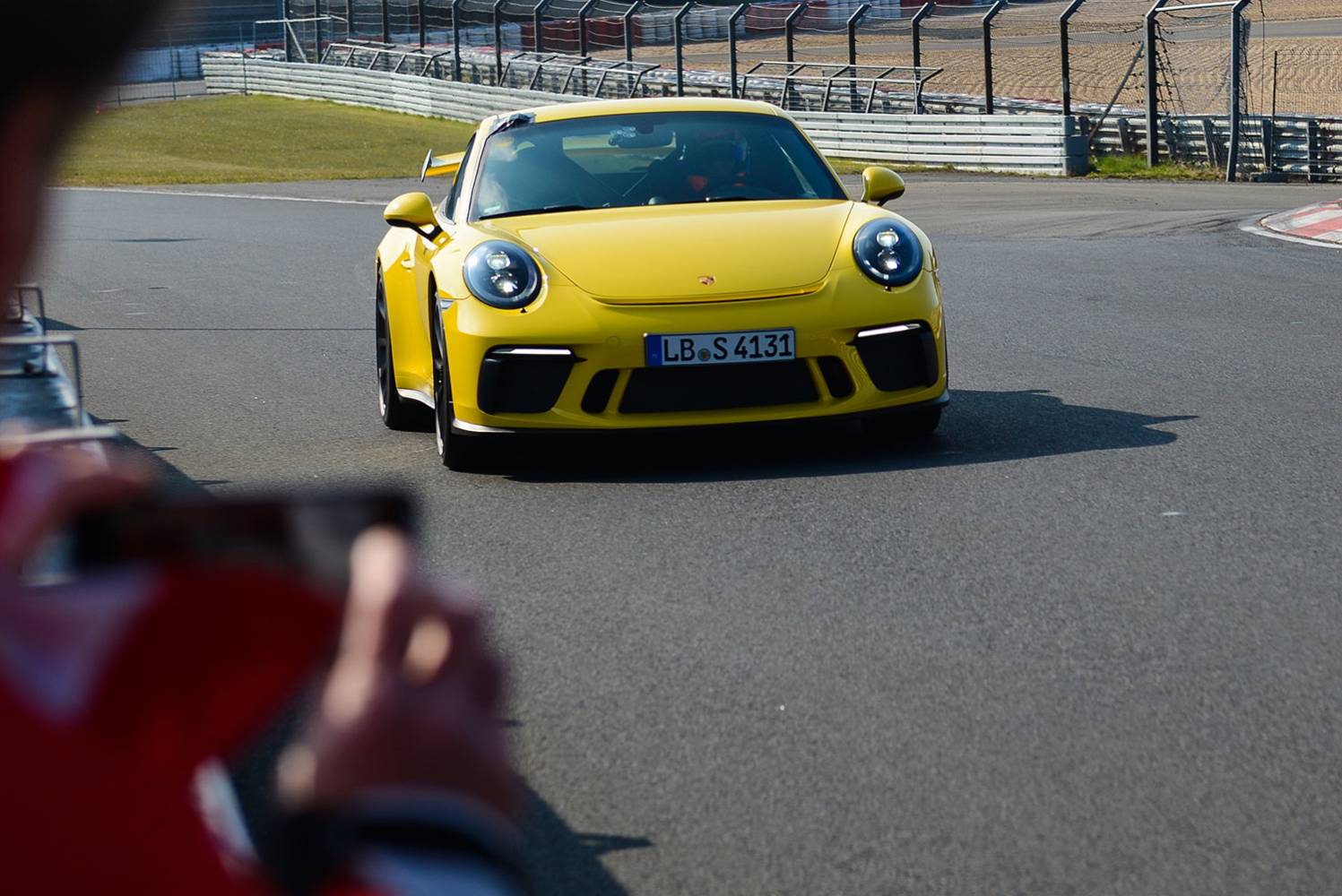 Leistungstechnisch muss sich die letzte Ausbaustufe des GT3 nicht mal vor dem Vor-Facelift GT3 RS verstecken: Beide haben 500 PS.
Das heißt natürlich auch, dass der 991.2 GT3 RS nochmal eine Schippe drauf legen muss.
Doch nun genug erzählt – lassen wir mal lieber Chris Harris ran:
When I'm old and ruined, these are the days I'll remember. A GT3, some pals, Anglesey and the sunshine. Heaven.
Galerie: Porsche 991.2 GT3